Lead Esthetician / Waxing Expert
Deanna is a licensed Esthetician at Renu Wellness and Spa. With a passion for corrective facials and skincare ingredients, she will help transform and heal your skin from a holistic approach. She has over 15 years of experience in facials, skincare education and advanced techniques.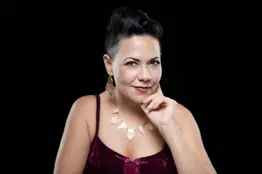 LOTY GEREMIA
Lead Colon Hydrotherapist
Loty Geremia, has been a certified professional colon hydrotherapist since 2012. Loty's introduction into Colon Hydrotherapy began 10 years ago, during a time when she herself was dealing with stomach discomfort & intestinal parasites. Her personal journey has led her to be a firm supporter & advocate for holistic treatment for the betterment of personal health. With extensive research & an open approach to wellness, she soon realized how integral colon hydrotherapy treatment would be for her overall health outlook. Seeing how CHT was improving her life, Loty made the choice to pursue a career in this wonderful field of service. She is presently certified by internationally recognized certifying organization I-ACT (International Association for Colon Hydrotherapy). Her studies have educated her on the history of Colon Hydrotherapy & it's uses as far back as Ancient Egypt & the Pharaohs. Her clients find her memorable for her warmth, emphasis on cohesive nutrition & insight into the human body regarding proper health maintenance. Using techniques of vibrational massage, lymphatic drainage & breathwork, Loty provides the utmost care when performing her sessions.